Twin Wolves
Digital Interactive Entertainment
A story driven VR immersive investigation and shooting game
with a horror mood!
Twin Wolves is an indie video games development studio born in April 2016 and set in Italy.
The team is made of a mixsture of experienced, talented and promising professionals. Everyone has a strong passion for digital interactive entertainment. The core team has previously worked in some of the most important video game development studios in Italy and Europe. As an indie studio we're a small team and everyone pushes their skills to the limit. That's why we actively support the growth of every and each team member.
Passion and will to improve onselves building amazing vide games and experiences. This is how the team works every day with the goal of making video games and products to be proud of.
Our Work
We're currently working on LIZ: Before the Plague, a story driven VR immersive investigation and shooting game with and a horror mood. We're working on other side projects, but we never stop imagining and planning new great products for the future.
Our Approach to Development
We are game developers and players at the same time. When we think about a new project to develop, we do it as players in the first place. We design  and build the whole experience involving all the ingredients that we think make a game great. A strong narrative, a solid and immersive world, realistic characters and a lot of emotional communication.
A story driven VR horror immersive game with investigative and shooting gameplay dynamics. One night, in a near future, a detective from special investigation Unit, Liz, faces a strange case that seems a common one… but it's not.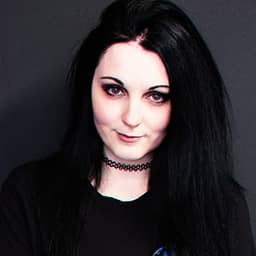 Paola started to work in the game industry in the 2012, as QA Tester, then as Score and Level Designer and finally as Game Designer. She worked for Ubisoft Studios in Milan and Paris in the Just Dance brand and she also collaborated with international companies. In 2014 she started to work in the mobile game world as Game Designer. After all the experience in other studios, she decided to open her own indie video games development studio.
Just Dance 2014
Just Dance 4
Just Dance Now
Freight Elevator App
Joe Dever's Lone Wolf
Microsoft Epic Clerk
App Star Wars Rollinz
LIZ: Before the Plague
Paola Pasini
Co-Founder & CEO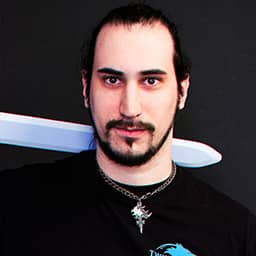 Luca works in the field of game development since 2012. Begins as an indie one-man-team junior developer. Subsequently, he works as gameplay programmer and software architect in an italian company. Here he developed video games for all main mobile platforms, PC, Steam, PS4 and Xbox One, as well as minor gaming consoles, growing as a professional. In 2017 he founded Twin Wolves, an indie digital interactive entertainment development studio, where he's the CTO.
Teeter 3D
Mediaset Colorado Missione Allegria
Ferrero Magic Brian
Ferrero Training Garage
Chicco Tablet for Kids
Microsoft Epic Clerk
Joe Dever's Lone Wolf
In Space We Brawl
LIZ: Before the Plague
Various proprietary pipeline tools
Various Unity 3D plugins
Some other unreleased/non-public projects
Luca Guareschi
Co-Founder & CTO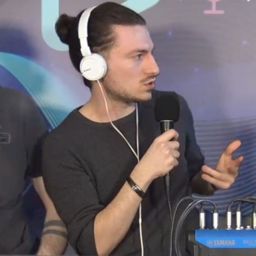 He graduated as a computer scientist and then specialized in videogame design at the State University of Milan. He recently worked on two unannounced games as a freelance: a first-person puzzle game and a serious game. In his projects, he gained experience in writing and maintaining game, level, and technical design documents but also, as a computer scientist, in coding and in using game engines to make his prototypes. In most of his student projects (from PC and mobile games to AR and board games) he was also in charge to manage and organize the team, providing instructions to programmers and artists.
Some award-winning university prototypes
An unreleased first-person indie puzzle game
An unreleased serious game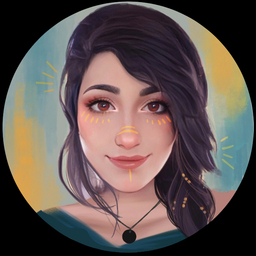 Very passionate about the world of videogames, Sara graduated in 3D game art at the Digital Bros Game Academy in Milan, where she learned 3D modeling, sculpting, UV, texturing, animation and the overall workflow of game development. She also worked in team as 3D artist and Lead 3D artist on three unreleased games projects for italians game dev studios, two of which winned best project and best execution awards.
Card driven strategy game
Hyper casual mobile game
Top-down view puzzle game
VR art gallery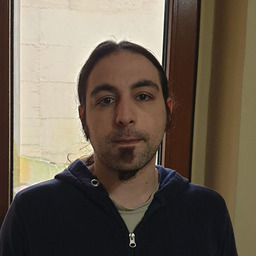 Alessio fell in love with programming in early 1997 and two things always kept him moving: programming and videogames. Starting as a webdev he quickly moved to the software and game development where he mainly works to this day. He worked on different platforms such as PC, PS4 and XBox One and currently works on different aspects of software design from the frontend gameplay, to dev tools and backend integrations for Twin Wolves.
LIZ: Before the Plague
Joe Dever's Lonewolf
CU-T3
Super Dice Boy
B2B Point&Click Adventure
Unreleased Geolocation Based Game
Different Unity Plugins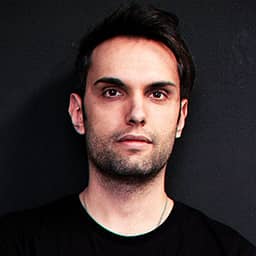 Alessandro studied building engineering, but with always a strong interest in 3D and videogames. Then he changed his path and made this interest his main job, after 2 years of studying 3D animation in Mohole (MI, Italy), also as the best student of the years. After the same school wanted him as a teacher of Cinema4D, Photoshop, Realflow and ZBrush, and at the same time working with architects and designers as 3D archivisual and for the television.
3D reconstruction of a XIX century Milan Plaza
Go Home (3D short movie, school project)
Ut Unum for Refettorio Ambrosiano
Concept for Dubai head quarters
Hunan Xiangjiao Liquor Factory
Isola dei Famosi 2017
LIZ: Before the Plague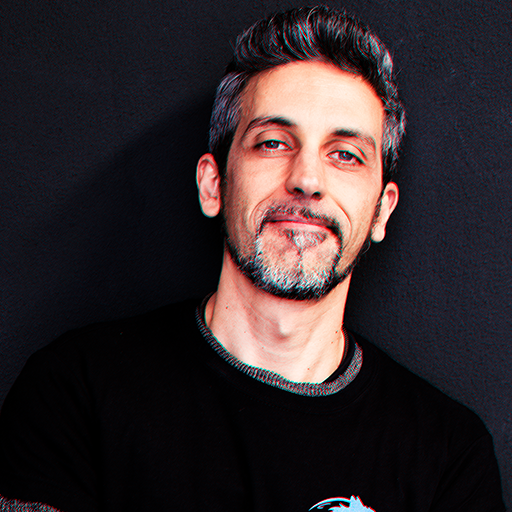 Paolo is working working in the illustration and creativity'world for over 15 years. Since 1994 he started to collaborate with several italian publishers as a comics artist. Being very curious and always interested in developing new technologies about graphic and illustrative, beginning to experiment with digital illustration, managing to create the material on their own, both in the coloring that the draw. Those skills brought to long cooperation with many prominent authors of the comics market and with many Italian publishers and not, until you come to a solid partnership with US-based Hyperion Books for Children (headed by Walt Disney), for more than five years. His passion for Movies and Videogames led him to follow the evolution of these areas, pushing him to learn different software dedicated to the creation of 3D models, texturing, animation and vfx. He has strong knowledge of softwares like Photoshop, Manga Studio, Cinema 4D, ZBrush and After Effects. In the last 4 years he worked for different Game studios and clients, and he became a teacher of various digital techniques for private and associations.
Various projects for Disney
Various projects for Fastweb
Various projects for Ferrero
Various projects for Perfetti
LIZ: Before the Plague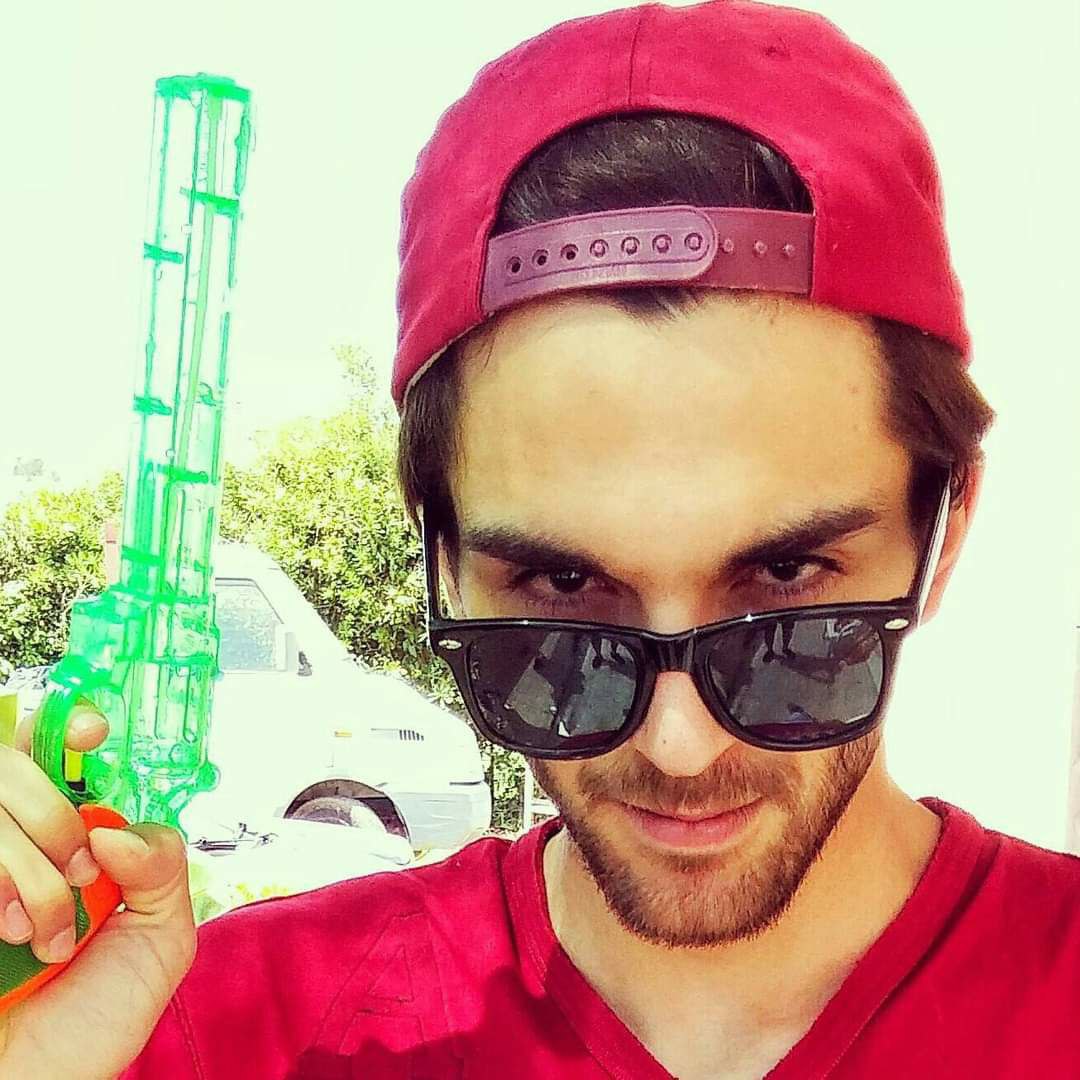 Alberto works as a composer and sound designer for game developers, short movies, documentaries and commercials for international clients and companies including Benetton, Twin Wolves, Mattrified Games, Domori, Rossi&Rei, Imago Mundi, De Poda. In 2017 he's awarded with Fabrica scholarship as music editor where he delivers more than 100 productions and directed the music department. Bachelor's degree in Computer Science (University of Pisa), he also works as a software developer. In March 2018, Alberto starts a collaboration with Twin Wolves Studio.
LIZ: Before the Plague
Beyond Skyrim: Valenwood
Battle High 2 A+
Damanhur (movie, M. Mura)
Il Nostro Nome è Anna (movie, M.Mura)
Breakfast Over The Bridge (movie, M.Mura)
All is Written (movie, M. Pavan)
Twin Wolves Studio is always looking for talented individuals with a
strong desire to make great video games
.
Whether we're hiring or not we always collect new applications which we examine when needed. If you're experienced or passionate in games and apps development, get in touch by filling the application form here.
Info
Everything else you need to know
At Twin Wolves we're focused on B2C which, for us, it means to create great video games for the gamers' community.
We also like to put our experience at the service of other companies who may need it. That's why we opened a website dedicated to B2B, to get in touch with all those companies who need our services. For more information visit the B2B website linked below!
Contact Us
B2B Website